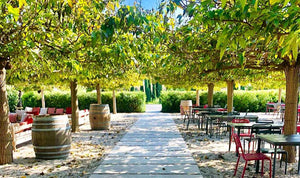 Vins du Liban translates to "Wines of Lebanon"
Vins du Liban aims to pioneer the beautiful wines of Lebanon in Australia, and put Lebanon on the map - or wine list - beside other popular grapes from around the world. The origins of the company are inspired by founder Nicole's determination to share the amazing wines of her Lebanese heritage with the Australian people. Nicole hopes to show Australians how wonderfully this wine pairs on a day-to-day basis whether it be a nice white for dinner, a sexy summer rosé or a deep full-bodied red for heartier occasions.
Our wineries
The Lebanese land offers a perfect environment for the grape's growth. With its lush coastal regions, soaring mountain peaks and fertile valleys, Lebanon enjoys a great diversity of terrains and climates. We've selected from the best of them to really showcase what Lebanon has to offer.
Ixsir
WINNER OF BEST ROSE IN WORLD 2021.
Ixsir is unique among world wineries. Receiving ratings of 92/100 as well as international awards from esteemed critics - this is a World Class Winery. This Premium winery is granting Lebanese wine a place on some of the best wine lists in Sydney.
Learn more
Mersel Wine
Redefining the Natural Wine scene in Lebanon.
Mersel Wine is forging a new identity for Lebanese wine.
Explore the Leb (Pet) Nats or Skin Contact wines incorporating Indigenous varietals such as Merwah & Obeidi.
LEARN MORE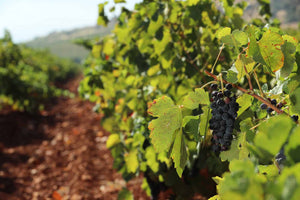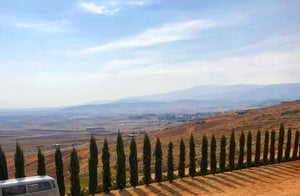 Couvent Rouge
"From Weed to Wine, From Cannabis to Cabernet"
Couvent Rouge is the story of a village that decided to replace its cannabis plantations with noble vine grapes. The Couvent Rouge winery is located in the depths of the Bekka Valley. All grapes are both Organic and Fairtrade certified, and for more than a few years now, the village has been producing an exceptional vine grape, but also a remarkable wine.
Learn more
Chateau Oumsiyat
Named in Gourmet Traveller Wine's Best Imports!
The beginning of Chateau Oumsiyat's wine and arak making dates back to the beginning of the 19th century. The Bou Sleiman family built and established a wine production place in the beautiful village of M'tein in the mountains of Maten, the pine forest region North-East of Beirut.
Learn more